[ad_1]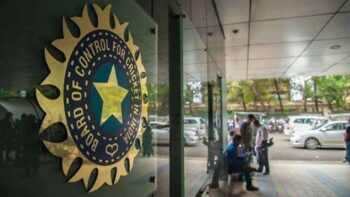 The Board of Control for Cricket in India (BCCI) has sent the guidelines around the covid-19 to all the state associations ahead of India's upcoming domestic season, which will also see the return of the Ranji Trophy after not being played out last season due to the travelling restrictions.
The apex board has asked the state boards to not allow their players on public transports or even the usage of carpools is prohibited.
In a letter seen by Cricbuzz, the BCCI stated, "Use of public transport viz. share rides (Uber, Ola, etc), trains, local bus network, etc is strictly prohibited during the tournament."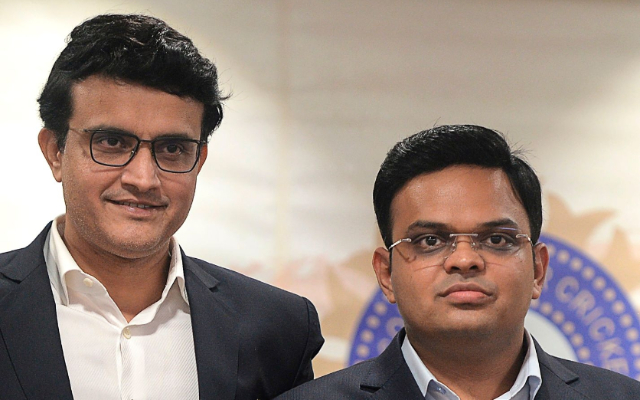 All the participants must undergo a 6-day quarantine on arrival at any new centre for their games. Any person testing positive for the virus will have to undergo 10 days of isolation.
"All players and support staff must quarantine in their respective hotel rooms for 6 days after arrival at the hotel. Upon arrival and before commencing any training activities, all players and team support staff who will be included in the Bio-Secure Environment will be subjected to the below mentioned COVID-19 RT-PCR testing plan.

"A nasopharyngeal swab will be taken for testing. Test reports are available within 12-24 hours after sample collection," an elaborate BCCI advisory said.
"Anyone testing positive for COVID-19 must isolate for 10 days and seek advice of local health authorities. During their 10-day isolation period, the individual must repeat the RT-PCR tests, at least 24 hours apart, on Day 9 and Day 10 from the day the first RT-PCR test was conducted.

"Provided the individual is without any symptoms associated with COVID-19 for more than 24 hours, has not taken any medications in the previous 24 hours and both test reports are negative, they may be allowed to join their team."
Further, the BCCI suggested the states appoint physicians as well. The domestic season starts later this year in different centres and will run till April.
"Each team is encouraged to have a team physician to manage COVID related issues."
Any player who will be needed to be taken to a hospital will have to wear a PPE kit.
"In exceptional circumstances, if players are required to visit a hospital for scans or non-COVID treatment, special corridors will be created to avoid close contact with any individuals who are outside their bio-secure bubble. Players and accompanying team staff must wear PPE (face masks and gloves) during hospital visits," the note added.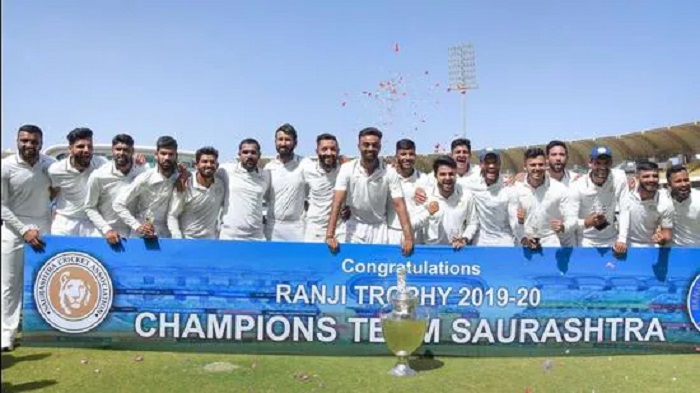 There was also information provided by the BCCI about the players' fees. Teams can have a maximum of 30 members with only 20 players and 10 support staff members
"20 players will be eligible for Match fee (Playing XI will be eligible for 100 per cent while the remaining 9 will be entitled for 50 per cent). In case where a Team India cricketer is deputed by the BCCI to participate in domestic cricket, he or she will be eligible for match fee over and above the 20 players based on Playing XI and non-Playing XI status in the matches," the BCCI elaborated.
India's domestic season kickoff with the Women's Under-19 One-Day and Vinoo Mankad Trophy (Men's Under-19) from September 20. The Ranji Trophy will be held from January 5 to March 20.
White-ball tournaments, Syed Mushtaq Ali Twenty20 Trophy will be played from October 27 to November 22, and The Vijay Hazare One-day Championship will run from December 1 to 29.
The post Use Of Public Transport Prohibited, 6-Day Quarantine, 10-Day Isolation On Positive Result – BCCI Issues Covid-19 Guidelines To State Associations For The Domestic Season appeared first on CricketAddictor.
[ad_2]

Source link